Inside: Inspirational Women: Stories and Motivation to Dream
I almost always want the underdog to win.
Even when watching Planet Earth shows, I want the giraffe to escape and I cringe when an animal is kicked out of the pack.
My favorite stories are from women who have inspired others and dared to dream bigger than their time.
Many days, you will find me perusing the library for children's books on historical women such as Amelia Earhart, Ruby Bridges, and The Shark Lady. (To name a few).
Pursuing dreams looks different for each person. I want to learn about not only historically and currently famous women but explore the stories of the extraordinary ordinary women that live right next door to you who are not famous (at least to the world).
I want to know where their dreams started, what obstacles were in their way, and how they overcame them. I want to know some practical tips that worked for them that helped them create the life they love.
Where are their dreams going to take them?
Anybody who has lived longer than a decade may have figured out that dreams, can, will, and should change with the seasons of your life. While some of you may be lucky enough to have and keep the same dream your whole life, there are many others who struggle.
I want to explore the story behind the dreams.
For example, take Jennifer's story.
She owns one of my favorite local boutiques in Chattanooga, TN. I first found Good Fortune, while visiting the local farmer's market. I took home some lower-priced soaps to check them out and fell in love. Every time I visit the store, I want to know more.
Or consider my friend, Daisy's story.
She has a gift for photography. Daisy has taken some beautiful pictures of my family and many other families. She has a way of making anybody feel at ease and comfortable and she knows when to snap those pictures. It's often not when you think. Between her and her husband, they have built and earned a wonderful reputation in our little town of Chattanooga.
To find these stories, delve into the details and share their wonderful dreams in hopes that they may inspire you to dream bigger than you can imagine.
A dream often starts with an idea. I am at the beginning of my dream story and I have been here before. I am finding new ways to work through my frustrations and lack of motivation. Sometimes that means just sipping from a favorite mug with an inspirational quote:
"Higher than a mountain, deeper than the sea, wider than the world- for the size of our dreams tells not how big we are, but how big our God is."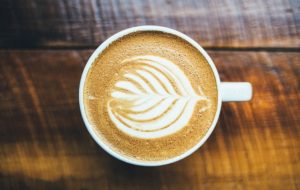 Sometimes our dreams require us to just start somewhere. Similar to when your house is a complete disaster zone, you have to pick one place to start.
The hardest part is the first step. For a writer, it may mean to just start writing. For a photographer, it may mean going out and taking pictures. It seems simple, but there always has to be a first time.
It is after all the intentional habits that get us to our dreams.
A dream without a plan is just a wish.

Katherine Paterson
Behind every dream is a story and a struggle.
The challenge is learning how to work through our struggles on a daily basis.
There will always be obstacles and resistance that will make your dream seem just that, a dream.
Just this week as I was preparing this piece, I had to go to the doctor twice when my son's fever wouldn't drop, and then a few days later, I had to take my daughter to the doctor as well. It would have been easy to just give in and not work, but I get to choose how I respond to life's little bumps.
"You get to be the hero of your own story."

Do It Scared, Ruth Soukup
Do you have a dream or know someone who has a great story? I would love to share the story! Share in the comments or contact me here.
As always, thanks for reading and if you enjoyed this post, I would appreciate your shares on social media.
You may also enjoy:
Best Gifts for Your Mom: 17 Unique & Inspiring Ideas (2 from Ukraine)
How an Ordinary Woman Found an Easy Way to Think Positive
9 Authentic Ways Clementine Hunter Inspires You to Dream
This page contains advertisements, which may allow me to take home a small amount of income at no additional cost to you. For more on this go here.