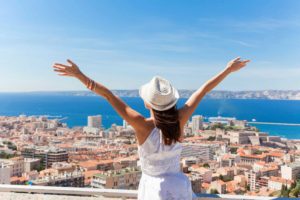 Welcome to Unfading Beauty and Strength! I created this site as an encouragement for all women. From a young age, I noticed how many girls and women struggle with self confidence and knowing their own beauty and strength. Even as I am a mom and wife, I still see so many women of all different ages struggling with these same problems. 
My hope and dream is that every woman, no matter the age, size, race, or ethnicity, no matter their stage in life, can come here and find encouragement and strength and know they are extraordinary in their own ordinary life and know just how beautiful they are!
I would love to know where you find beauty and strength and/or what you need to find your beauty and strength! Let me know in the comments!
Your beauty should not come from outward adornment, such as elaborate hairstyles and the earing of gold jewelry or fine clothes. Rather, it should be that of your inner self, the unfading beauty of a gentle and quiet spirit, which is of great worth in God's sight.  1 Peter 3:3-4 (NIV)