About Me:
Hello! I'm Brynn! (Rhymes with Lynn!) I'm the founder of Unfading Beauty and Strength. I am a mom, wife, sister, and friend! I'm trying my best to realize my extraordinary life in everyday moments. I find my beauty and strength from God, books, amazing women from history, amazing women like yourself, and living life!
H
ere on this blog, you will find hope, strength and beauty within yourself. My prayer is for you to know just how beautiful you are!

I praise you, for I am fearfully and wonderfully made. Wonderful are your works; my soul knows it very well. Psalms 139:14
What You Can Expect:
Each week I strive to provide encouraging posts and inspiration for your daily walk of life. You will find inspiration and posts from my daily life, women of history and the women living their dreams now, other "real" women like you trying to live their life to the fullest, and life lessons from many different books. I have a strong focus on God and Spiritual lessons.
In addition to providing you with weekly to bi-weekly encouragement, (Sign up HERE so you don't miss a post), you can expect different challenges, like below, to live your life more fully.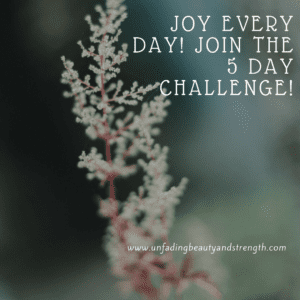 Check out the following favorite posts:
Swimming Against a Sea of Sharks: Inspiration from the Shark Lady
Interview with Good Fortune & Soap
Infant Loss: When It Happens to You
4 Lessons from a Simple Children's Book
I hope you will join me in the journey and adventure of life. I am constantly striving to be a better version of myself.
What challenges and/or resources do you need in your life? Comment below or contact me here with your suggestions.
This page may contain advertisements or affiliates, which may allow me to take home a small amount of income at no additional cost to you. For more information, go here.