Learning to Find Joy Through Gratitude
Some days are just hard. You may wake up in a fine mood.
Then the day starts.
And from the moment you hit the ground, things are just… not… going… your… way, whether it be your kid waking up with a fever on the day of an important meeting, or your alarm was turned off accidentally, causing you to be late for work. The kids start the day smarting off to you, the milk spills, the sock is not "just" right, your husband forgets to do x, y, or z, again. The kids keep pushing and hitting each other. Your car does not start.
The hits just…. keep… coming. And it's only 9 o'clock.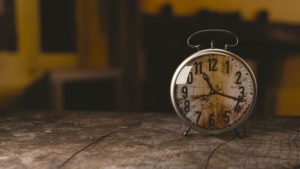 By the time bedtime comes around, you want nothing more then a large glass of chardonnay or a big bowl of ice cream. All you want to do is sit and binge watch your favorite unrealistic reality show or soap filled drama, or maybe you just want to lose yourself in a good book.
On days when the whole world seems against you and you just want to curl up in your bed and have a good cry or binge watch your favorite T.V. show, how do you have a grateful attitude?
How can you even think of being grateful?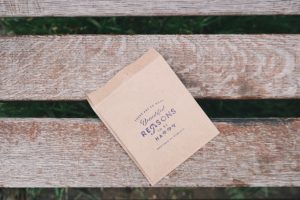 The answer is simple, really. You must choose. I know, in reality, it is not "simple". While the execution may not always be simple, the choice is.
When my daughter does one wrong thing or makes one bad choice, it just seems to spiral into multiple bad choices and melt downs to where you just do not have anything else you can take away or do to the child.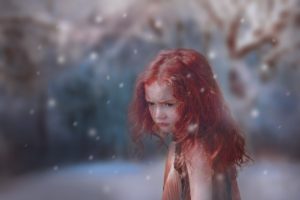 It was at the end of one of these very mornings (before 8:30 mind you), that I told my daughter,
"Hey, you can choose to keep making bad choices and keep getting in trouble, or you can choose to take a breath, count, take a walk, ( or whatever works for you!), and change your day. It is your choice. You are in charge of you."
I would like to say that it was during this noble parenting moment where I saw the lights go off in my small but mighty six years old's head, but alas I will probably keep having the same conversation, all the while hoping and praying these life lessons to seep in somehow, somewhere. Sigh
A Powerful Lesson:
Even if it has not permeated my daughter's mind yet, it has changed my perspective, which is perhaps a more powerful lesson.
Here I am telling my six and three-year-old that they are in charge of their actions and choices, and I sit there blaming other people for my bad moods or loss of temper. I have to remind myself that I am in charge of myself and I can choose to change my response as well. I can choose a good attitude, or I can choose to let evil win.
It is our choices, Harry, that show what we truly are, far more than our abilities.

J.K. Rowling, Harry Potter and the Chamber of Secrets
Another Lesson:
I bravely took my six-year-old "spirited" child to the store with me recently. We were there to buy a gift for her friend, but also many other things on my to-do list. My daughter was all over the place, grumbling, trying to touch everything, just being all-around energetic and quite frankly, obnoxious. I could feel myself getting grumpier and more annoyed by the minute.
I have been listening to The Miracle Morning on Audible and have begun practicing the recommended practices.
One practice is affirmations. One of my affirmations is "I will enjoy my children."
On the above shopping trip, I took a deep breath, and my affirmation popped into my head (It might be a miracle!), and instead of continuing to scold, I chose to be silly. And you know what? It worked! The rest of the trip was uneventful and dare I say, enjoyable.
What is the point?
You can choose how you respond. Will it be easy? No. Will you fail? Most likely. But that's the amazing thing about a day, it starts over every morning! You can turn a bad moment into a good end.
It's not how you start that's important, but how you finish!

Jim George
I too have days where the whole world seems filled with drama and spiraling dissension on whomever the unlucky culprits may be that day: daughter, son, husband, dog, cat, your foot as you kick the wall.
At the end of the day, you get to choose.
Do I let today's events get me down or do I choose to find my gratitude and joy?
Attitude is a choice. Happiness is a choice. Optimism is a choice. Kindness is a choice. Giving is a choice. Respect is a choice. Whatever choice you make makes you. Choose wisely.

Roy T. Bennett, The Light in the Hearth
Maybe you do need to have a good cry or a walk to gather you're thougts and calm your mind. That's okay. Really. Just don't let it keep you from seeing the joy in your day.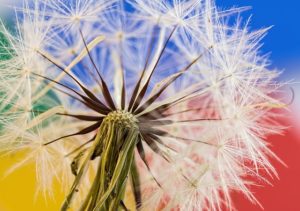 On my days when I have to dig a little deeper, sometimes I am really grateful for bedtime. I am grateful for streaming services that allow me to watch my favorite show relatively commercial free. I am thankful for sweet chocolate and wine, and sometimes that may be my joy for the day.
Don't let yesterday use up too much of today.

Will Rogers
Consider the following children's book: Pete the Cat and His Magic Sunglasses. Pete, the ever cool and groovy cat talks about perspective. (kismet that my son recently chose this book for story time!) Pete was feeling grumpy and tired. He runs into grumpy toad who tells him to try on his blue sunglasses. Alas! Pete's day is improved. Now not to gloss over more serious events in your life, but some days, we really do just need to put on a new perspective.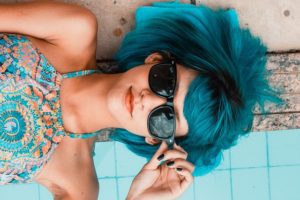 Practical Tips:
You may be saying, "This is all good and well, but tell me how!"
I do not have all the answers, but the following are four ways that help me find my joy:
End or begin the day writing down the things for which you are grateful. You can even practice this with your family members or through a phone call or text with a friend. My daughter and I often say what we are grateful for during our bedtime routines.
Keep a gratitude journal close to where you end or begin your day. For me, it's my end table in my living room. I keep it visible to help me remember. You can even it add it to a memo on your phone. (Let's use technology in a positive way!) I like this one! There are many others or you can just use a basic notebook!
Try affirmations. I myself thought this sounded a little too cheesy for my taste. But sometimes you need to do something different to see different results. Much like memorizing a study book or memory verse, affirmations are just repeating things you want or need to remember.
Make a practice of finding beauty wherever you may be throughout the day: The laughter of a child, the lone flower amongst the weeds, first signs of fall, the beauty of a child sleeping.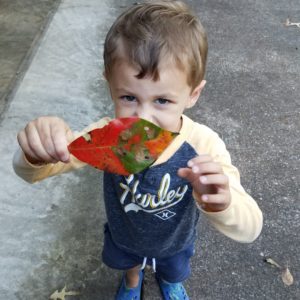 What are your tips for staying positive and grateful? Share in the comments below!
Before you discard the above thoughts, think about your life and whether you are thinking positive or grateful thoughts. Think about if you are happy and joyful.
If you need a change in your life, then I encourage you to try the listed suggestions. It just might be the magic you need to see the world in a whole new way.
Thanks for reading! Sharing is Caring!
Related Articles:
How to Deal With a Horrible First Day
How and Ordinary Woman Found an Easy Way to Think Positive
Resources from this post:
This page may contain advertisements or affiliates, which may allow me to take home a small amount of income at no additional cost to you. For more information, go here.
** As an Amazon Associate I earn from qualifying purchases.