Giving Thanks for the Holidays
The holiday season is here!
About this time, our culture starts shifting toward the mentality that only the winter holidays seem to spark.
The holidays can look different for many people. For some it may be hurriedness, for others, joy, and still others, grief.
Countless displays and websites are already flashing their Christmas sales and Black Friday specials in front of you. It is a constant barrage of lights, action and cameras.
I jokingly said to a friend recently on how Christmas is considered to be right after Halloween these days. We just completely skip over Thanksgiving.
The Most Important Holiday
But are we missing out on one of the most important holidays of the year?
I recently had to go on a long road trip with my sister and four year old son to my grandmother's memorial service. During the long twelve hour trip back home, we found the website, The Mandagies, which provided us with 101 random and unique car travel questions. It helped kill the last few hours immensely. (Side note, if it is someone you know really well, you could try and guess what the other person's answer will be!)
We did not quite make it to all 101 questions. Maybe next time?
A question that stood out to me was: What is your favorite holiday? While not really a profoundly unique question, it did provide reason for pause.
After thinking a moment, I decided that Thanksgiving is my favorite holiday.
Now, I love Christmas and everything it stands for. I love the Christmas spirit and the boundless opportunities to serve. (Check out this post for some simple ways you can share kindness!)
Since I tend to be a "thinker" in personality tests, I also love the openness of talking about great and deep subjects.
Additionally, I love seeing the joy in my children's eyes and hearing the laughter in their voices as they open their presents. I love spending time with family and wearing scarves and drinking hot cocoa. I LOVE Christmas.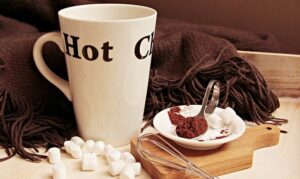 BUT, even more, I love Thanksgiving. For me Thanksgiving is the perfect preparation and reminder of Christmas and all the good things about the season.
Thanksgiving, in its greatest simplicity, is just what it says, "Time to give thanks."
I love the practice of gratitude. It brings so much joy. Gratitude is essential to living a happy life.
P.S. If you are looking for ways to have more joy in your life, take my 5 day Joy Every Day Challenge!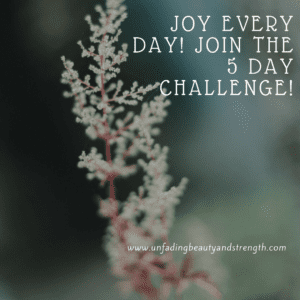 Thanksgiving has all the great things that Christmas gives us: Time with family, good food, scarf wearing weather (Can you tell I like scarves?), and the spirit of giving and many more!
What Thanksgiving Does Not Have:
However, what Thanksgiving does not have (most of the time) is all the stress and hype that can often come with Christmas.
While you cannot blame society and businesses for pushing Christmas in our faces (after all they are businesses!), we as a culture perhaps need to push back. Before we get into the busy season of Christmas, remember the reason for the season.
Thanksgiving is the perfect way to start the holiday season.

Brynn Greene, Unfading Beauty and Strength
A Gentle Reminder:
In my library, I have a book called, The Thank You Dish, by Trace Balla. It is a simple story of a little girl saying thank you to the funniest and seemingly most mundane things in life.
The book reminds me to be thankful for all things. It is a reminder of how all things work together. Even in times of great struggle, we can still find joy. (If you need help finding joy, I encourage you to check out this post HERE.)
He is before all things, and in Him all things hold together.

Colossians 1:17
Giving Thanks When It Is Hard:
It is easy to give thanks when times are good, but what about the times when it is not so easy? I believe there is something to be thankful for in every situation, even in a bad situation.
Consider the following:
I am thankful for the messes my children make, because it means my children are alive to make the messes.
I am thankful for friendships lost, because they remind me of great times and the importance of being a good friend.
I am even thankful for the bad working environment I was in for many years for it pushed me to find something new.
I am thankful the recent loss of my grandmother, for in grief, it brings families together.
God does not call us to be grateful only in times of bliss and happiness. He calls us to be thankful, at all times.
Final Thoughts:
In conclusion, while Christmas is a noteworthy holiday on many levels, let us not forget Thanksgiving.
Before the season begins, we need to pause to give thanks for what we have so we can appreciate things to come.
"Some people go through life trying to find out what the world holds for them only to find out too late that it's what they bring to the world that really counts."

Anne of Green Gables

I would love to know your favorite holiday and why, so please,Share in the comments below!
As always, Thanks for reading! Remember Sharing is Caring!