I recently went to visit my family. Visiting family brings back sweet memories and provides new perspectives on my hometown of Monroe, Louisiana.
If you have moved away from your hometown, or even if you haven't, I encourage you to look at your town from a tourist or visitor's perspective. Go visit the museum. Look at TripAdvisor for restaurants and attractions. You might be surprised at what you find.
I never wanted to stay in my hometown of Monroe, Louisiana. I always had a soul for travel and a spirit of adventure to see new things. I was restless for a new life. So……. I moved to Arkansas for my adventures in college. 🙂 Don't laugh. For a small town Louisiana girl, it was a big move. It was the first time I left home for an extended length of time. I was going to be a little fish in a bigger pond, at least for me.
Whenever I come home to visit Monroe, it brings back memories, but also allows me to have a new perspective on this town that raised me. And while I may never return (I love my life in Chattanooga too much!), there are some things that are worth visiting if you are passing through.
Antique Alley: I was never fond of this style of shopping when I was a kid. I think maybe I went once as a child and that was probably forced. This time it was like a treasure hunt! I love a good treasure hunt! More than that, I love discovering the people living their dreams. Some of the treasures I found this trip were The Spice and Tea Exchange and Walsworth & Company.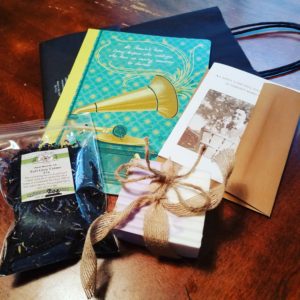 Some of the other places we have visited in the past include: Landry Vineyards, Kiroli Park (a favorite as a kid and still a favorite), and Black Bayou (I may be a bit biased with the last one. My dad helped build some of the trails.).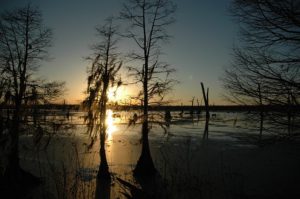 The biggest walk down memory lane was persusing old year books and going to pick up my niece at the old church camp I attended for many years.
Year books make you laugh, but they also remind you of memories cherished and friendships lost, but not forgotten.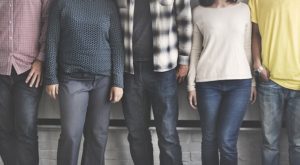 Visiting the church camp (Camp Ch-Yo-Ca) I knew and loved as a girl brought back waves of nostalgia and sweet memories. The fondest memories included the answered prayer of a breeze in 100 degree Louisiana stagnant summer heat, baptisms as we welcomed friends to the family of God, singing around the campfire in the evenings, and last but not least, the sweet friendships formed. I became a Christian through study with my father and my church, but it was at Camp Ch-Yo-Ca that I came to know what it meant to love and truly believe in God.
I often say we have all kinds of friendships. Some friendships are there for a lifetime, some just a fleeting moment, and others, like my camp friends, are there for a season, guiding you along the path of love, righteousness, and sweet fellowship.
What's your point Brynn? Your memories are good and well, but what does it have to do with my life? What's in it for me?
We all learn from so many different paths in our lives. It is important to remember the past so we can see where we came from. I don't believe in living with regrets, only learning from the past. There is no one else in the world like you, so cherish the moments now and remember the moments past.
When I was living in Monroe, I wanted nothing more but to move away. But what I failed to remember and be grateful for at the time was that this town would always be a part of who I am now and who I am to become. I could contemplate what would have been, but there is really no point. You can only move forward in time. That's not to say you can't look back. But when you look back, will you be filled with regret, which again is a pointless endeavor, or will you choose to be filled with the lessons along the road you chose?
Don't compare your path with anybody else's. Your path is unique to you.

Ram Dass
There is not one path. There is not even the right path. There is only your path.

Anonymous
What is one of your favorite childhood memories! Share in the comments below!
Thanks for reading! Sharing is Caring!
This page may contain advertisements or affiliates, which may allow me to take home a small amount of income at no additional cost to you. For more information, go here.